The Gardens and Landscapes of Castle Howard: Past, Present, and Future
Presented by Dr. Christopher Ridgway, Curator at Castle Howard
It is said that you can trace the entire history of England's gardens without ever straying outside of the county of Yorkshire. It boasts a wide range of garden types and styles from various periods. These include Hackfall, Brodsworth Hall, Harewood House, Burton Constable, Newby Hall, Mount Grace Priory, Wentworth Castle, Fountains Abbey, and Scampston Hall, to name but a few. The jewel in this embarrassment of Yorkshire riches is Castle Howard. In this two-week course, Dr. Christopher Ridgway, Curator at Castle Howard, will briefly survey gardens across the region before chronicling the story of the landscape at Castle Howard. Note: The focus of this course will be on design, history, and influences of the created landscape, not the choices of or arrangement of flora.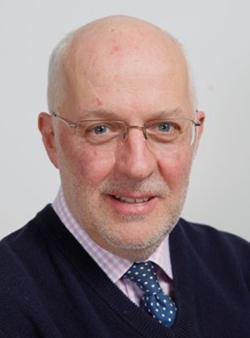 Dr. Christopher Ridgway has been Curator at Castle Howard since 1985. He has lectured on the estate and its history and collections all over the world and has published extensively. He is the chair of the Yorkshire Country House Partnership, a collaborative research project among the houses of the region; adjunct professor at the Centre for the Study of Historic Irish Houses and Estates at Maynooth University; and sits on the board of the Irish Heritage Trust. In 2019 Ridgway was awarded a UK Heritage Awards, Lifetime Achievement Award. His recent publications include Castle Howard and Brideshead, Fact, Fiction and In-Between (2011); The Morpeth Roll, Ireland Identified in 1841 (2013); George Howard, Lord Howard of Henderskelfe, A Life in Yorkshire and Beyond (2019); and 'New Walls for Old Pictures', in Country House Collections: Their Past, Present, and Future (2021), jointly edited with Terence Dooley. Learn more about Castle Howard
Schedule
May 24
Class 1: "Uncommon and Entirely Different": The Early Gardens at Castle Howard
Castle Howard has furnished visitors with sights, sensations, and memories ever since early tourists witnessed the house and gardens taking shape at the beginning of the 18th century. Created by three men—Charles Howard, 3rd Earl of Carlisle, and his two architects Sir John Vanbrugh and Nicholas Hawksmoor—the core of the designed landscape was laid out from 1700 to 1740, and has remained largely unaltered since then: a reminder that very often the absence of famous figures can be as important as the presence of well-known ones; thus Castle Howard was spared the attentions of Capability Brown and Humphry Repton. This first lecture on Castle Howard will discuss how the 18th-century landscape was designed and how visitors responded to these spectacular gardens.
May 31
Class 2: Castle Howard: Gardens of Today and Tomorrow
This second class will chronicle how the Castle Howard estate has worked to preserve its priceless array of gardens, lakes, woods, and monuments that comprise one of the most spectacular landscapes in the UK. The perennial equation of managing change and continuity sit at the heart of how Castle Howard manages past, present, and future, but today, fresh environmental, political, and economic pressures mark the 21st century as one of the most volatile periods in its history. How will the Castle Howard landscape outlast these new challenges?