The Brue Family Learning Center
A Center for Excellence in Family History Programming
The Brue Family Learning Center is dedicated to introducing family and local history to a national and international audience. Founded by Nord and Suzanne Brue, the Center supports the creation of programming aimed at helping both the novice and experienced genealogist -- and engaging anyone with an interest in researching family history.  
Located on Newbury Street in Boston's Back Bay, New England Historic Genealogical Society (NEHGS)—known online as American Ancestors to millions of users—is the nation's oldest and largest genealogical society. The gift will endow the creation of a new Brue Family Learning Center as part of a campus expansion program to introduce family and local history to wider audiences. It will also fund the creation of unique program content in family history for the organization's online and special events offerings. 
I felt like I had hit a wall in my research and your class showed me the door to continue. Thank you so much! I appreciate it more than words can express.
Founders Suzanne and Nordahl Brue
In 2019, Bruegger's Bagels co-founder Nordahl Brue and his wife Suzanne Brue gave $1.5 million to American Ancestors/NEHGS to endow a family history learning center to help anyone learn more about their ancestry. 
The Brue Family Learning Center produces hundreds of family history programs each year, which reach many thousands of people around the world.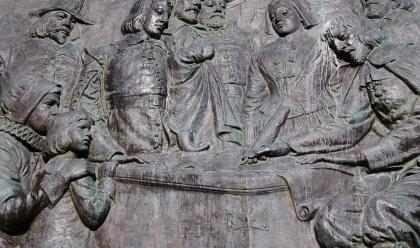 The Odyssey of Isaac Allerton: Rebel Pilgrim
This program charts the odyssey of an almost-forgotten founding father: Isaac Allerton. The First Assistant Governor of Plymouth Colony during its first decade, Isaac Allerton rebelled against the arbitrary authority of church and state in England and America. Hear from historian and Allerton expert David A. Furlow on the many rebellions within the Pilgrim's life.
Jewish Neighborhood Voices Community Reception
Join us for a nostalgic reception to celebrate the launch of the Wyner Family Jewish Heritage Center's Jewish Neighborhood Voices online exhibit on Sunday, October 15 from 2 to 4 pm at The Williams School in Chelsea, MA. 
The Wyner Family Jewish Heritage Center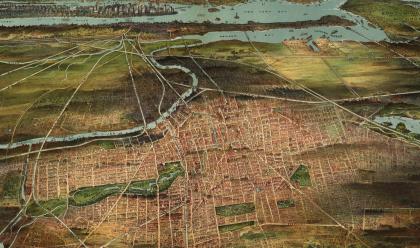 New Jersey Resources for Family History Research
Despite its long history, New Jersey is known for several gaps in the records due to destruction, loss, and inconsistent recordkeeping. For these reasons, family historians must turn to published records to locate their ancestors.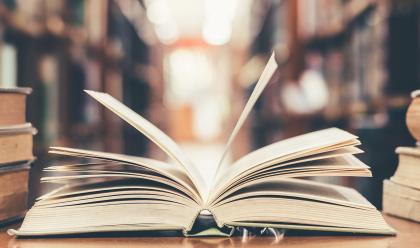 Self-Publish Your Genealogy: A Panel Discussion with Authors
Self-publishing your genealogy is a fantastic way to preserve your family history for future generations. Join us for an engaging panel discussion with three authors who have gone through this difficult but rewarding process.
The Brue Family Learning Center
Stories from the Archives: Scrapbooks
Family scrapbooks can serve as a unique window into the lives of your ancestors—they often contain photographs, postcards, travel tickets, newspaper clippings, and other items that can help you uncover family stories that may have been otherwise lost.