The Brue Family Learning Center
A Center for Excellence in Family History Programming
The Brue Family Learning Center is dedicated to introducing family and local history to a national and international audience. Founded by Nord and Suzanne Brue, the Center supports the creation of programming aimed at helping both the novice and experienced genealogist -- and engaging anyone with an interest in researching family history.  
Located on Newbury Street in Boston's Back Bay, New England Historic Genealogical Society (NEHGS)—known online as American Ancestors to millions of users—is the nation's oldest and largest genealogical society. The gift will endow the creation of a new Brue Family Learning Center as part of a campus expansion program to introduce family and local history to wider audiences. It will also fund the creation of unique program content in family history for the organization's online and special events offerings.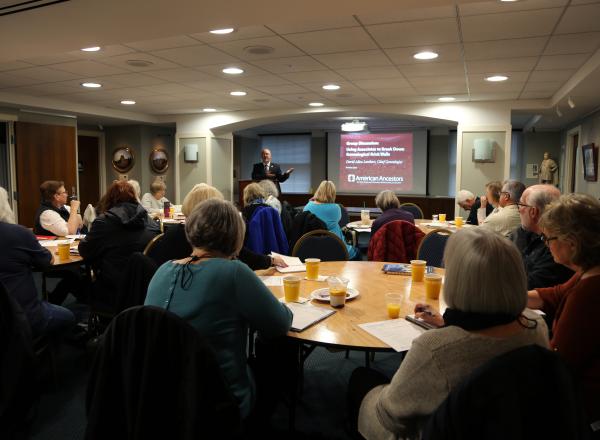 I felt like I had hit a wall in my research and your class showed me the door to continue. Thank you so much! I appreciate it more than words can express.
Founders Suzanne and Nordahl Brue
In 2019, Bruegger's Bagels co-founder Nordahl Brue and his wife Suzanne Brue gave $1.5 million to American Ancestors/NEHGS to endow a family history learning center to help anyone learn more about their ancestry. 
The Brue Family Learning Center produces hundreds of family history programs each year, which reach many thousands of people around the world.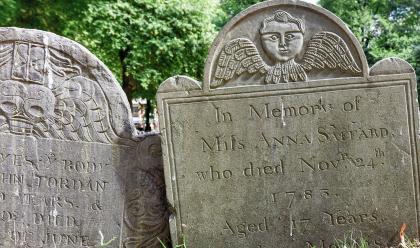 Using Cemetery Transcripts in Your Family History Research
Learn about the value of cemetery transcripts for family historians, and where to find them in online and published collections.
The Brue Family Learning Center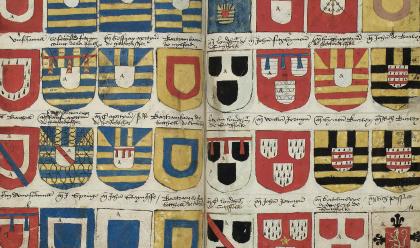 Heraldry and The Heralds
Join Peter O'Donoghue, York Herald at Her Majesty's College of Arms in London, for an illustrated talk about the history of heraldry and the heralds from the twelfth century to the present day.
The Brue Family Learning Center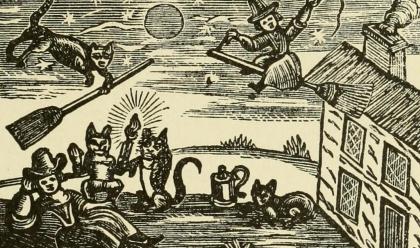 Verifying Descent from Salem's Accused Witches
Learn about the key records and resources you need to verify your descent from the accused witches of the famed Salem Witch Trials.
The Brue Family Learning Center
Magnificence, Marriage, and Murder: The Story of Scotland's Brodick Castle
Get an exclusive glimpse at the breathtaking views, stunning art collections, and intriguing mysteries of Brodick Castle, located on the Isle of Arran in Scotland.
Fine Art & Architecture with Curt DiCamillo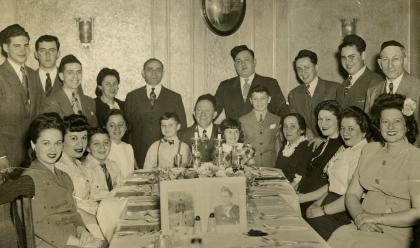 Genevieve Wyner Annual Lecture: A Festival of Freedom
Examining materials from the Wyner Family Jewish Heritage Center, Dr. Jessica Cooperman will explore the ancient story of Passover as it has been told and retold in American Jewish culture, and interpret what it can tell us about Jewish identity today.
The Wyner Family Jewish Heritage Center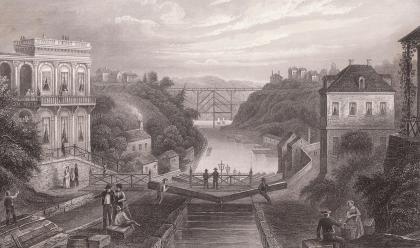 Migrations: From New England To and Through New York
Learn about early patterns of migration from New England to New York and onward to points west, and how you can trace your ancestors who moved through the Northeast.
The Brue Family Learning Center